A simple, warm dish to enjoy any day.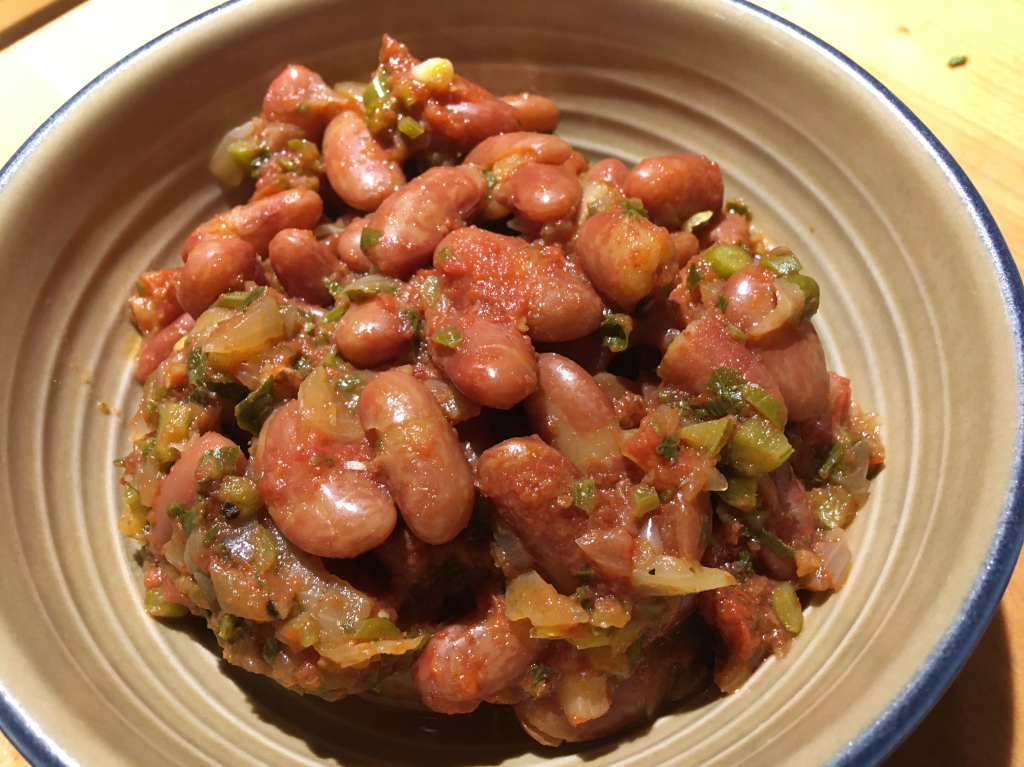 Ingredients:
1 medium onion
1 tablespoon tomato paste
1/4 tightly packed fresh Italian parsley leaves
2 cups cooked beans (How to cook dry beans)
4 large fresh sage leaves
1 to 2 cups reserved bean cooking liquid or water
2 tablespoons extra-virgin olive oil
Salt and freshly ground black pepper
2 large cloves garlic, minced
4 canned whole tomatoes, with 1/4 cup of their liquid
Directions:
1. Finely chop together the onion, parsley, and sage leaves. Heat the oil in a 10 to 12-inch saute pan over medium heat. Saute the onion mixture until golden, sprinkling with salt and pepper. Stir in the garlic, cooking another minute. Blend in the tomatoes, their liquid, and the tomato paste. Saute 10 minutes to deepen the flavors.
2. Gently fold in the cooked beans and saute a few minutes. Stir in 1 cup of the liquid, taste for seasoning, and bring to a slow simmer. Cover and cook over medium-low heat 30 minutes, checking for burning and adding a little more liquid if needed. The beans should absorb the other flavors, but not be falling apart. Serve hot with a salad of Tart Greens and Red Onion.
Recipe from: The Italian Countryman by Lynne Rossetto Kasper