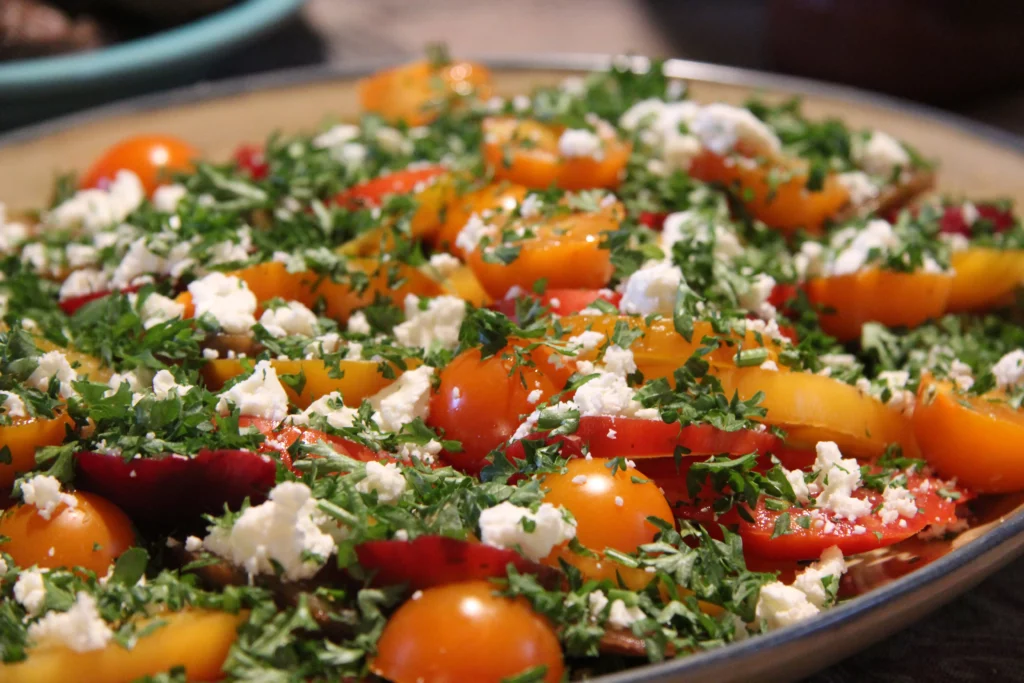 Ingredients:
• 1 pound scrubbed small beets
• 2 pounds tomatoes, preferably heirloom
• 1 pint cherry tomatoes
• 1/4 cup crumbled feta
• 1/4 cup fresh cilantro leaves
• 1/4 cup extra-virgin olive oil
• Salt and pepper
Directions:
1. Preheat oven to 400 degrees. Seal beets in a foil packet. Roast on a rimmed baking sheet until tender, 75 minutes. When cool, rub beets with a paper towel to remove skins; slice. Slice large tomatoes, and halve cherry tomatoes, then arrange with beets on a platter. Top with feta, cilantro, and olive oil; season with salt and pepper.
From: MarthaStewart.com