This year we have a huge onion harvest. Here is a different and delicious way to enjoy the abundance!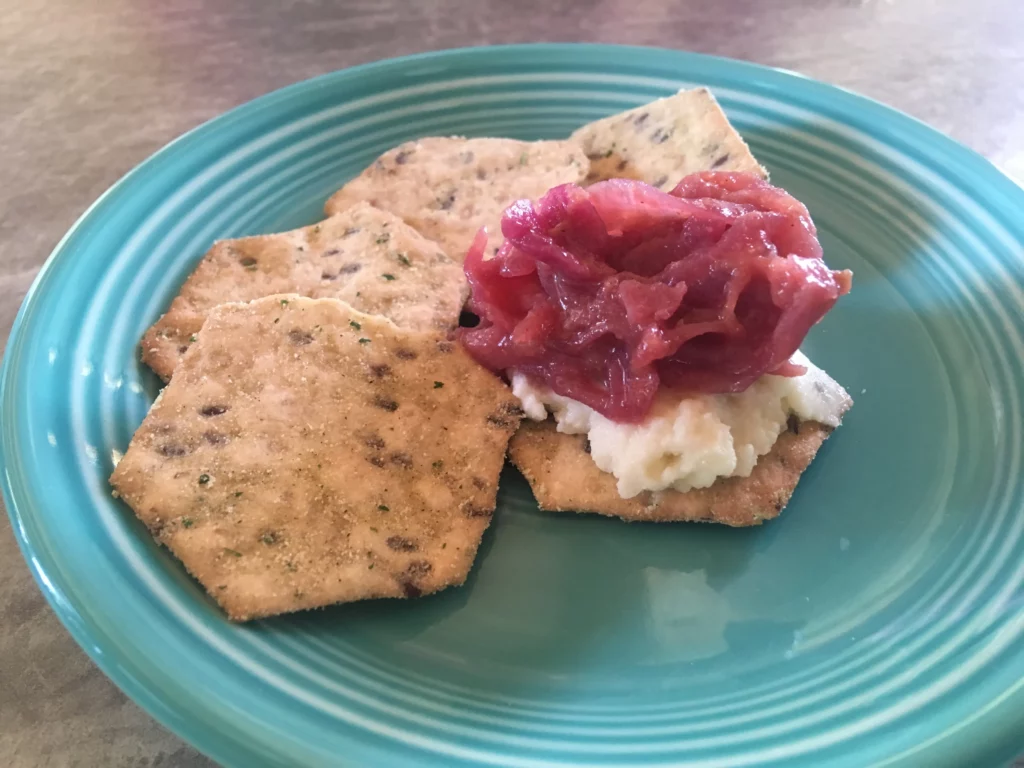 Ingredients:
2 tablespoons butter
1 pound sweet onion, quartered and thinly sliced (about 3 1/2 cups)
1 teaspoon kosher salt
1/4 teaspoon cayenne pepper
1 cup shredded red or green cabbage
1/3 cup honey
1/4 cup red wine vinegar
Directions:
In a large skillet heat butter over medium heat. Add onions and salt. Cook and stir for 5 minutes. Reduce heat; add cayenne pepper. Cover; cook for 5 minutes. Add cabbage. Cover; cook for 5 minutes, stirring twice. Uncover; increase heat. Add honey and vinegar. Bring to boiling; reduce heat. Cook for 5 minutes, stirring occasionally. Remove; cool. Refrigerate for up to 2 weeks.
From: BetterHomesAndGardens