Strawberry Rhubarb Muffins
This has been an easy and delicious recipe for our family through the years. Enjoy the recipe for the first time if you've never tried it, or just enjoy the updated pictures!
Rhubarb, a spring tonic for vitamin C and calcium, is an easy and versatile fruit to use. One of the drawbacks is that because it is so tart, most recipes call for more sugar than most other desserts. By combining the stalks with sweeter fruits, like strawberries, the sugar content in recipes can be lowered a lot… like this one! Note: This recipe is gluten free, but you can exchange the gluten free flour with wheat flour. Just realize that baking time may need to be a little longer.
Ingredients
1 3/4 cup gluten free flour mix
2 1/2 teaspoons baking powder
1/2 cup sugar
3/4 teaspoon salt
1 tsp cinnamon
1/2 tsp ground ginger
1 egg, lightly beaten
3/4 cup milk
1/3 cup vegetable oil
1 to 1 ½ cup minced rhubarb
1 cup sliced strawberries, fresh or frozen
Cinnamon sugar to top
Directions
Heat oven to 350 degrees F.
Mix flour, baking powder, sugar, salt, cinnamon and ginger in a large bowl.
Combine egg, milk, and oil in a small bowl; stir into flour mixture with a fork JUST until moistened.
Fold in rhubarb and sliced strawberries.
Fill paper lined muffin tins 2/3 full with batter.
Sprinkle tops with cinnamon sugar.
Bake until golden, about 20- 25 minutes.
Cool slightly before serving, but best served warm!
Makes 2 dozen smaller muffins.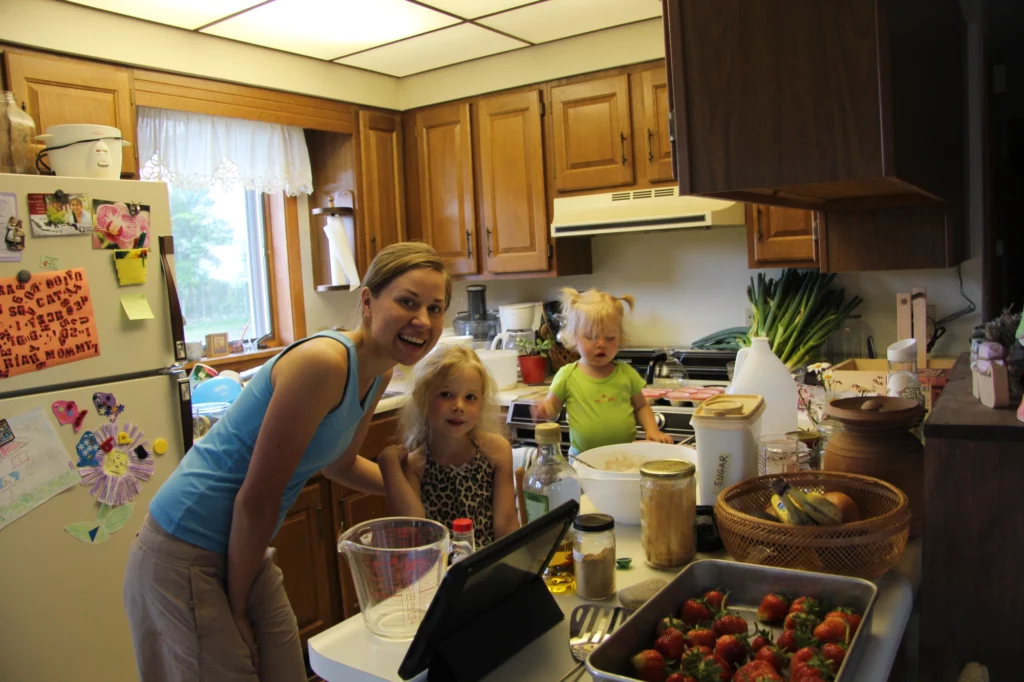 By Food.com. Modified to gluten free by Kaarina Knisely, 2016