This recipe highlights the simple. Broccoli, toasted and browned in the pan, is delicious and crisp tender. Add dry seasonings for more flavor and fun.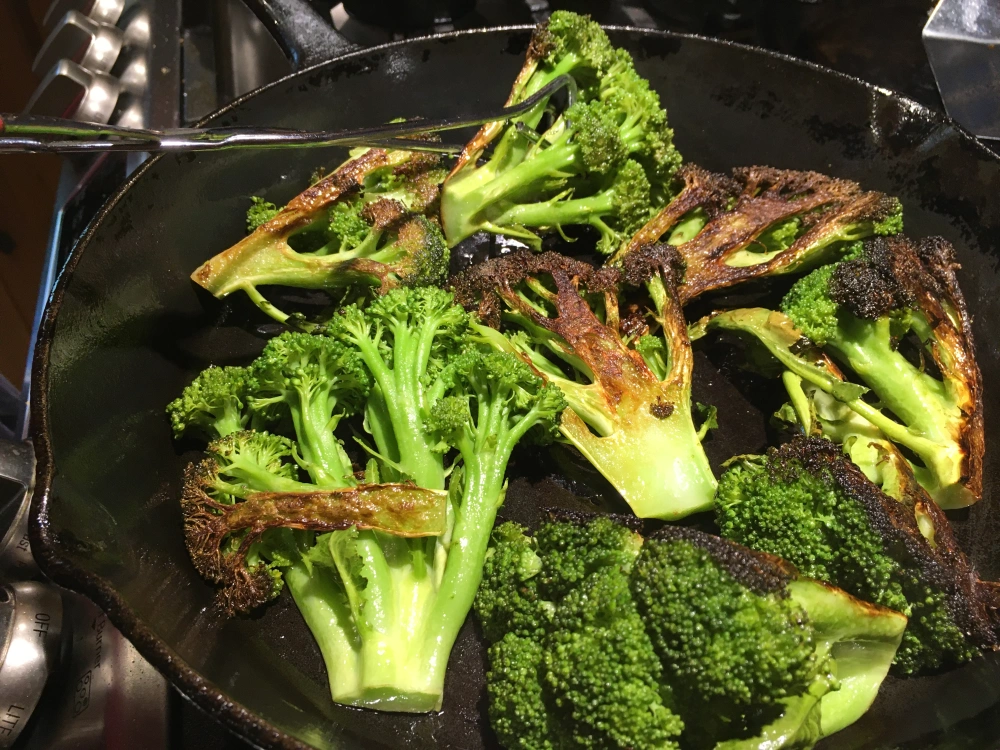 Ingredients:
Directions:
Cut broccoli crown into 4 wedges if 3-4 inches in diameter or 6 wedges if 4-5 inches in diameter.
Add oil to skillet, covering surface. Add broccoli, cut sides down. Sprinkle evenly with salt and drizzle with water. Cover and cook over high heat, without moving broccoli, until broccoli is bright green, 4 min.
Uncover and press on broccoli with back of spatula. Cover and cook until undersides of broccoli are deeply browned and stems are crisp tender, 4-6 min.
Off heat, uncover and turn broccoli so second side is touching the skillet. Continue to cook, uncovered, pressing gently with back of spatula, until second cut side is deeply browned, 3-5 min longer. Transfer to platter and serve.