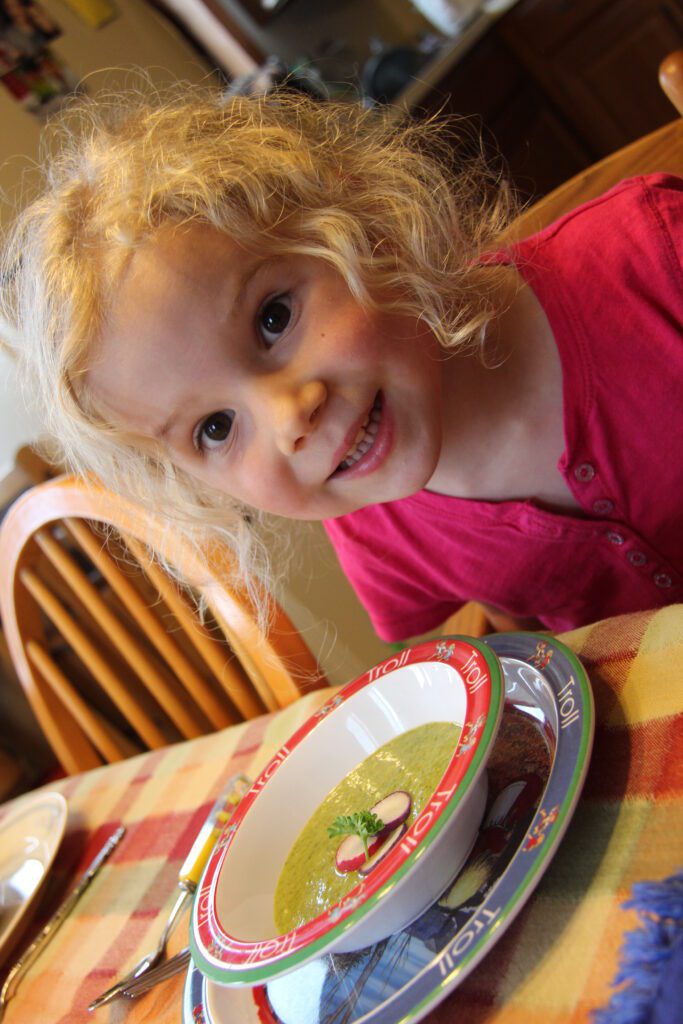 Ingredients
4 tablespoons unsalted butter
1 large yellow onion, cut into 1/4-inch dice
4 cups chopped radish greens
6 medium baking potatoes, peeled and cut into 1/2-inch dice
4 1/2 cups chicken broth
1 cup heavy cream
Coarse salt and freshly ground pepper
Garnish with radish slices
Directions
In a medium stockpot, melt butter over medium heat. Stir in onions, and sauté until transparent, about 4 minutes. Add radish greens, and cook until wilted, about 4 minutes. Add potatoes and chicken stock, and cook, stirring occasionally, until potatoes are tender, about 35 minutes.
Working in batches, pass the mixture through a food mill into a medium bowl, or blend in pot with hand-blender. Stir in cream, and season with salt and pepper. For a super creamy result: strain the pureed mixture through a fine-mesh sieve into the original pot. Bring soup just to a simmer over medium heat. Serve garnished.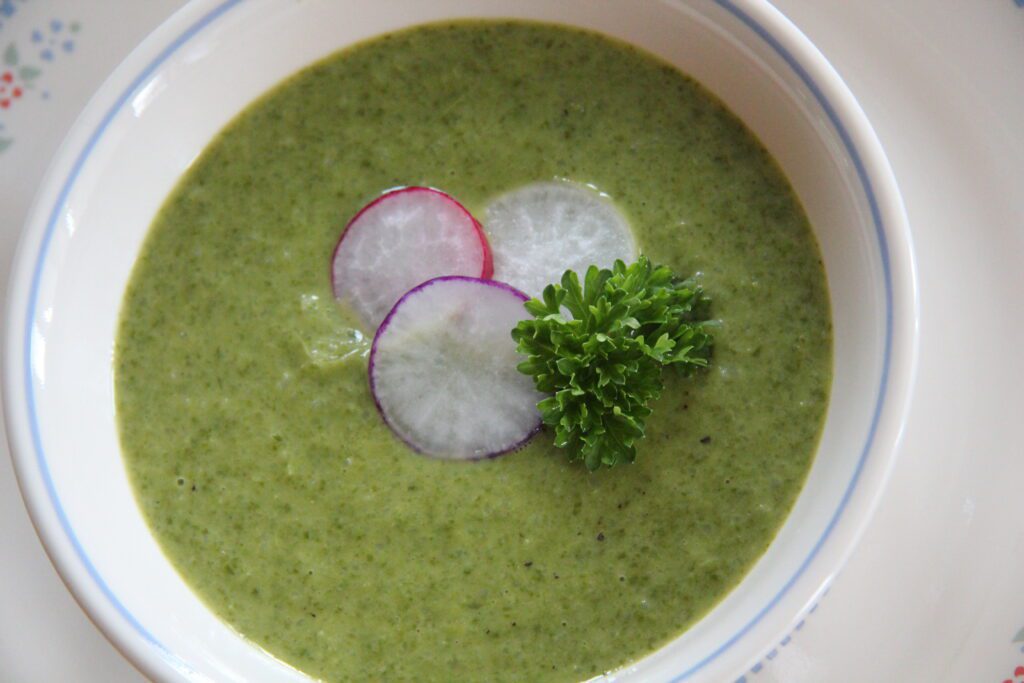 Source: Martha Stewart Living Television with personal changes made.