Christmas Eve Potato Soup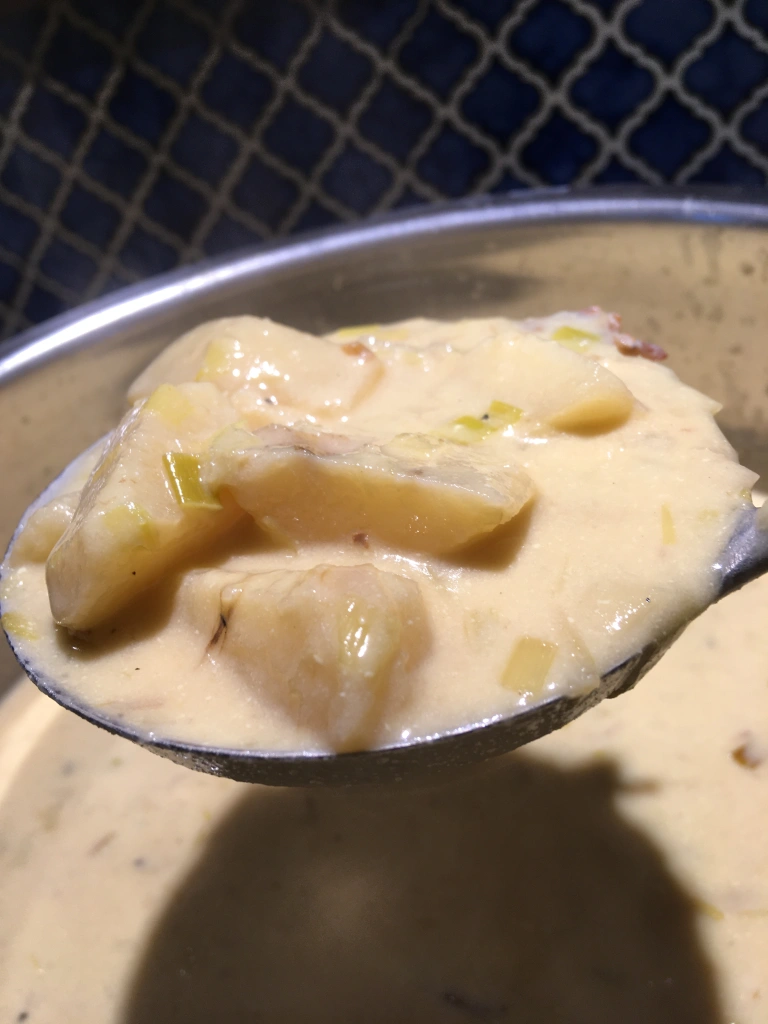 Ingredients:
8 slices bacon, diced
4 leeks, white and pale green parts only, sliced
1/2 cup onion
4 Tbs flour
8 cups chicken broth
6 large baking potatoes
4 beaten egg yolks
2 cups sour cream
1 tsp chopped parsley
Directions:
In large soup pan cook bacon over medium heat until. Drain all but 1 Tbs fat.
Add leeks and onion; sauté for 3-5 min. Add flour and cook briefly. Add broth and stir until smooth. Add potatoes and simmer for 1 hour.
Before serving, combine yolks and sour cream. Stir slowly into soup. Simmer over very low heat for 10 min. Do not let it boil. Garnish with parsley to serve.