Charred Scallions with Grilled Pork Chops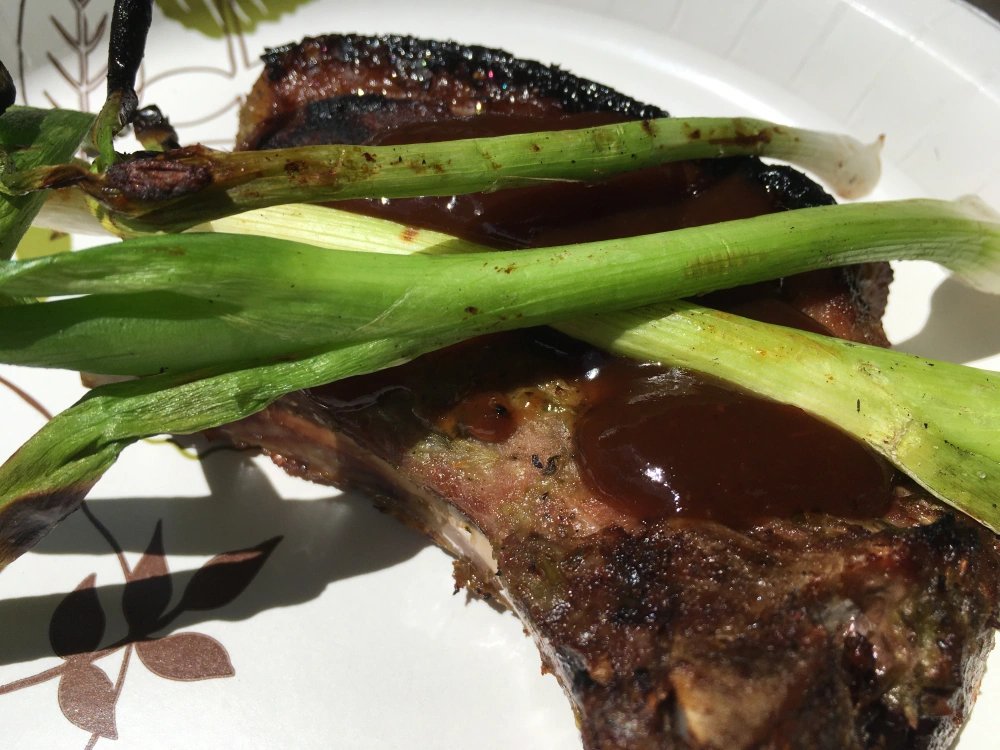 A perfect meal to enjoy over the grill.
Ingredients:
1 tablespoon aniseed or fennel seeds
4 1-inch-thick bone-in pork chops (about 4 pounds total), patted dry
Kosher salt, freshly ground pepper
1 teaspoon crushed red pepper flakes
3 tablespoons olive oil, divided; plus more for grill
2 bunches scallions, roots trimmed
Directions:
Toast aniseed in a dry small skillet over medium heat, tossing often, until fragrant, about 2 minutes. Let cool; coarsely grind in spice mill or with mortar and pestle. Season pork chops all over with salt and pepper; sprinkle with aniseed and red pepper flakes. Let sit at room temperature 30 minutes.
Prepare a grill for medium-high heat; brush grate with oil. Grill chops, moving around on grate to avoid flare-ups, until deep golden brown on both sides and an instant-read thermometer inserted into the thickest part registers 140°, 8–10 minutes. Transfer chops to a plate and let rest 10 minutes.
Toss scallions on a rimmed baking sheet with remaining 1 Tbsp. oil; season with salt and pepper. Grill scallions directly on grate, turning once, until lightly charred, about 2 minutes. Transfer scallions to a platter, set pork chops on top.
Recipe From: Bon Appetit