Bacon-Wrapped Garlic Scapes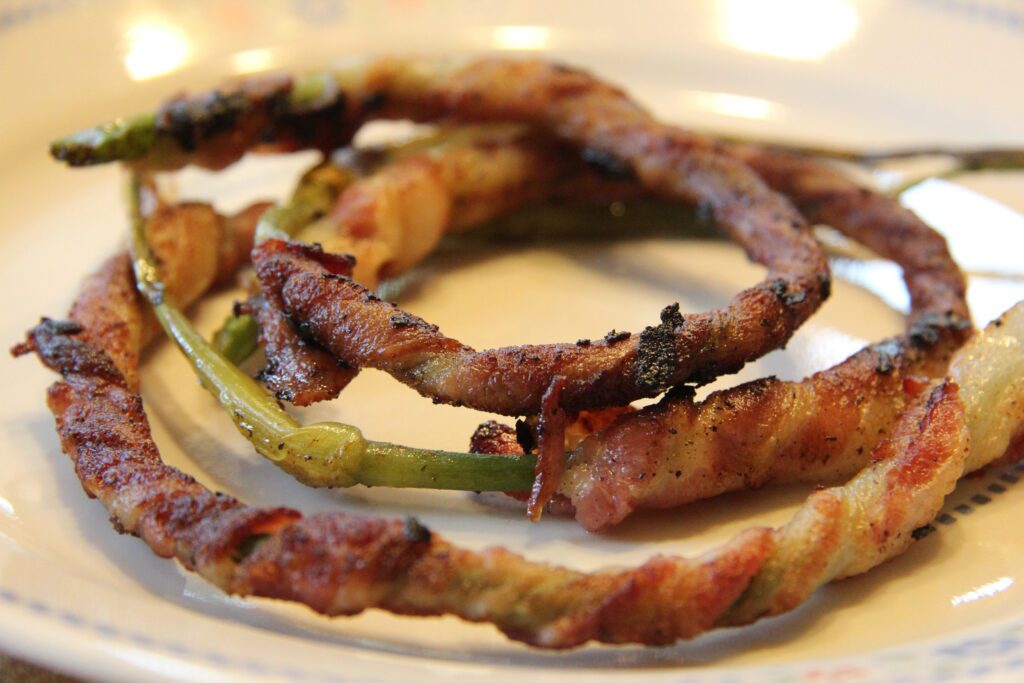 Ingredients:
12 six to eight inch long tender pieces of garlic scapes, peeled if tough skinned
12 pieces of thin-cut bacon
Directions:
Tightly wrap each of the scapes with one piece of bacon, spiraling down the scape as you go. When all the scapes have been wrapped, heat a heavy skillet over medium heat and then add the scapes.
Cook the scapes until the bacon browns on one side and then turn them. Cover the pan with a lid (this helps to ensure the scapes inside the bacon are well-cooked), removing the lid and turning the scapes as needed until the bacon is brown on all sides.
Remove the scapes and drain them on a paper towel. Serve immediately.