Summer Squash refers to a variety of fruit in the species Cucurbita pepo. In this group you find scalloped squash, crookneck, straightneck, cocozelle, vegetable marrows, and zucchini.
Since ancient times, squash, beans and maize have been an integral part of the indigenous diet of the Americas and are a mainstay even today.
There are many types of 'summer' or 'tender' squash available. On our farm we grow: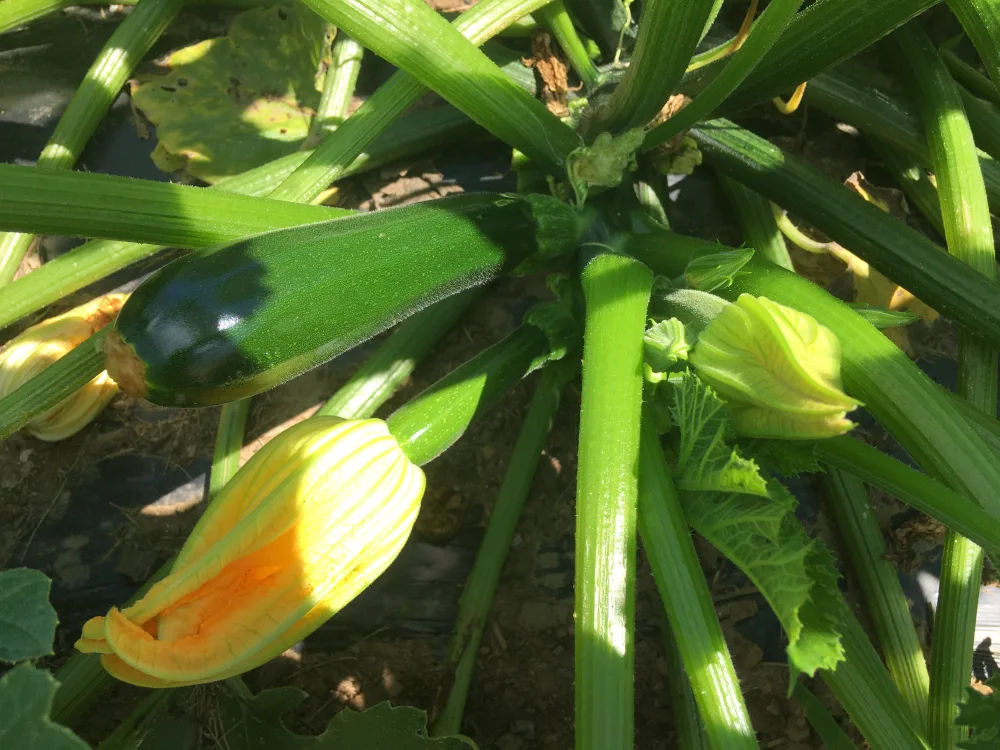 Raven zucchini with its green cylindrical fruit and delicate sweetness.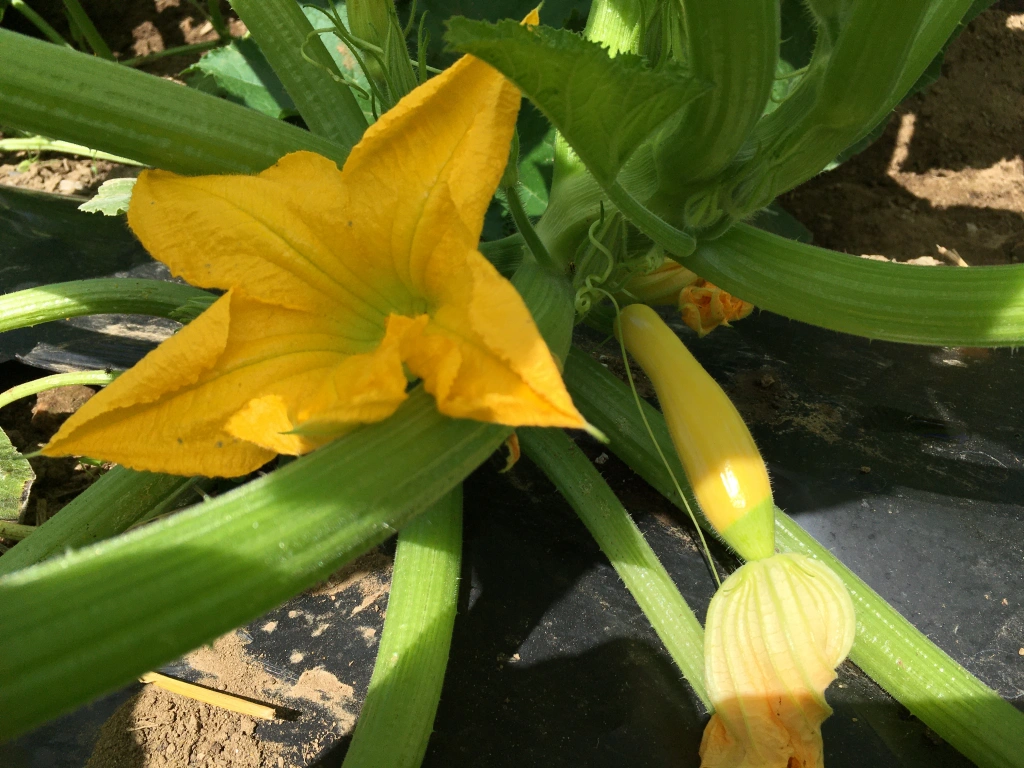 Zephyr Yellow Summer Squash has yellow fruit with light green ends.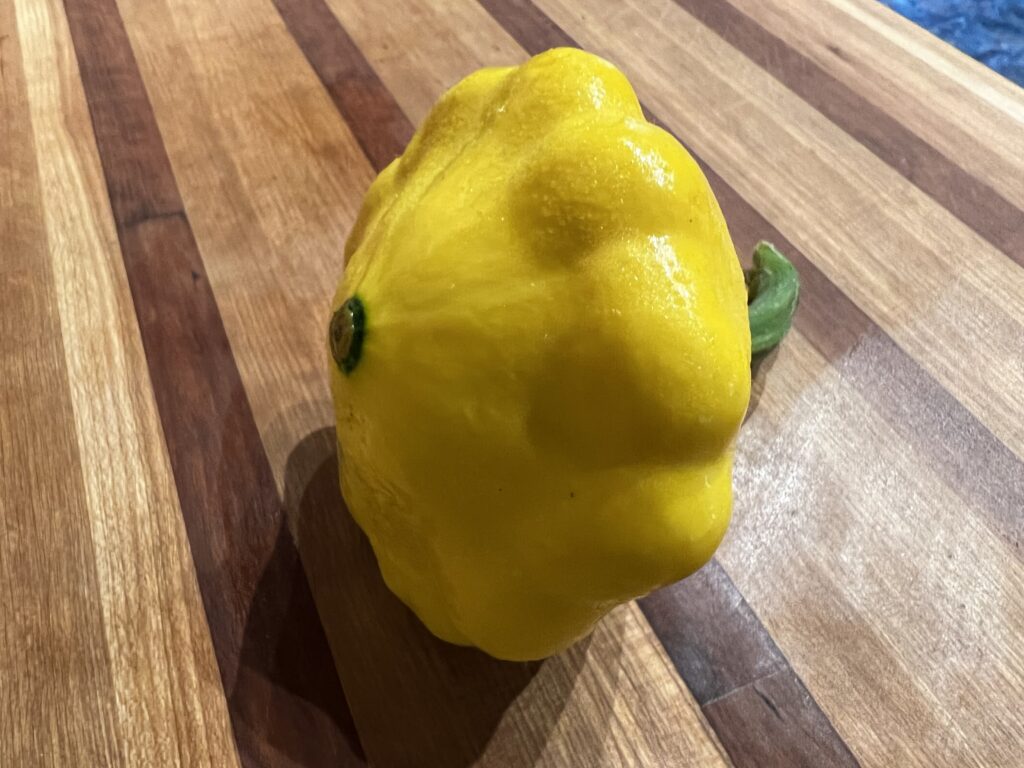 Patty Pan Summer Squash is rounded with scalloped edges.
Selection and Storage: Refrigerate in a plastic bag for up to four days; do not wash until ready to use.
Culinary Uses: This mild tasting, versatile fruit is equally delicious in sweet and savory dishes.
Information from: The Produce Bible by Leanne Kitchen